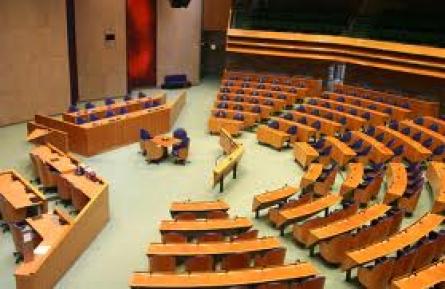 Wednesday, January 23, 2013 -

13:00

to

16:00
The Network Institute at the VU Amsterdam will host
The PoliMedia symposium: linking political debates and media
.
PoliMedia is a CLARIN-funded project that aims to facilitate studies of media coverage of political debates. Therefore, we develop a dataset and demonstrator in which Dutch political events (parliamentary debates) are connected newspaper articles, televised news casts and radio bulletins. Project partners are the Erasmus University Rotterdam, TU Delft, VU Amsterdam, the Netherlands Institute for Sound and Vision & the National Library of the Netherlands (KB). For more information, please visit
http://www.polimedia.nl/
.
At this point, we would like to organize a symposium that brings together people interested in the analysis of media, political data, or both, from the perspective of the social sciences and humanities as well as computer science and related disciplines.
The symposium will be held at VU Amsterdam on January 23, 2012 from 14:00 to 17:00. We will start with talks by, among others, the PoliMedia team, Maarten Marx (UvA) who works on
the Political Mashup Project
and Wouter van Atteveldt (UvA) who works on the Veni-project 'Mediatized politics: A time-series analysis of the influence of politicians' statements on the political debate'.
The full program and location will be announced in early January on the website. Please register by filling out the form on the
sign-up page
, or by sending an email to Max Kemman at
kemman@eshcc.eur.nl
with your name and affiliation.
Address